Bio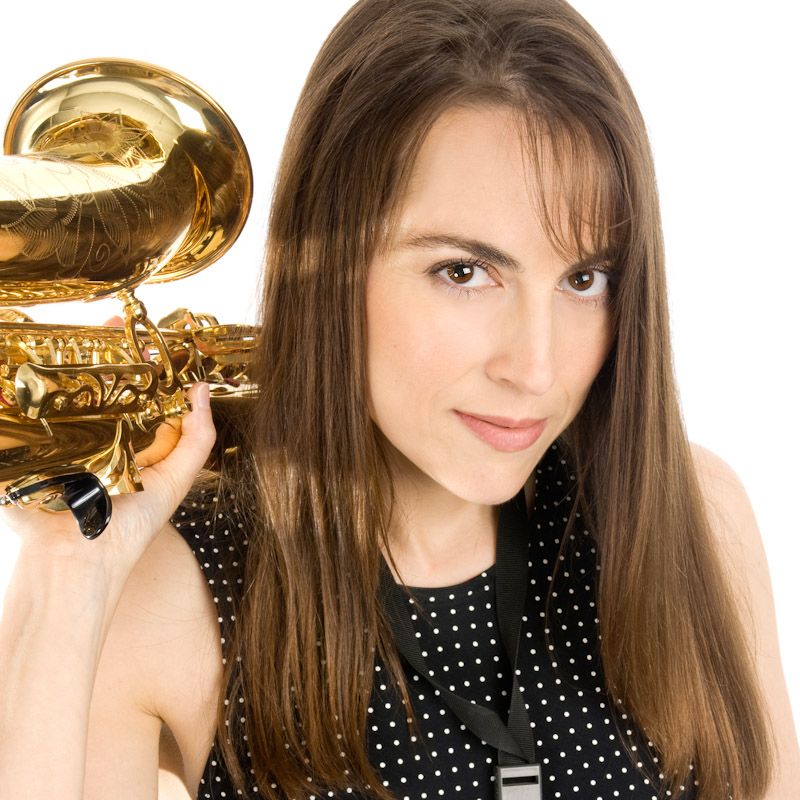 Saxophonist
Multi-Instrumentalist
Nashville based saxophonist/vocalist/multi-instrumentalist; Pattie Cossentino is a native of Baltimore, Maryland. Pattie earned her Bachelor of Music degree from the University of Maryland at College Park. She also completed graduate studies at the University of North Texas. Pattie competed in several regional and national competitions winning First Place in the Baltimore Music Club Competition, First Place in The University of Maryland Undergraduate Solo Competition and was a finalist in the Baltimore Symphony Young Soloists Competition as an alto saxophonist. She was a finalist for United States Marine Band "The Presidents Own."  Also, an accomplished pianist/organist, she had also served both as Minister of Music and organist/choir director at many churches. Additionally, Pattie was saxophone instructor at Albright College also in Reading, PA. 
In 2007, Pattie released her first CD as a solo artist. Pattie Cossentino's "Invitation" CD spent 8 weeks on the National Jazz Top 40 chart and peaked at #22 in the nation in 2008. The CD was also featured on National Public Radio's nationally syndicated show, "Jazz With Bob Parlocha" Top 40 CD list in 2008 as well. "Invitation: A marvelous debut disk, revealing a seasoned singer & multi-instrumentalist named Pattie Cossentino. Greg Lee Jazz-89 WMOT Nashville said of "Invitation;" "Here's YOUR invitation to discover a worthy artist you'll want to hear more from!" Jazz Review said of "Invitation :"Pattie Cossentino delivers a refreshing dish of originals, standards, and straight ahead jazz in Latin and swing styles on her debut CD Invitation." "The versatile Nashville-based Cossentino is blessed with a warm and inviting singing voice that she compliments with her flute, and the soprano, alto, tenor, and bari saxophones. But its Cossentino's instrumental work makes these tunes come alive." All About Jazz's "Sisterhood of Saxophone Players" said of "Invitation : "Pattie Cossentino proves to be the most fully realized of our women saxophonists, playing all of the flavors of sax plus flute. Cossentino proves to have an embarrassment of riches." Fritz the Nite Owl Jazz said of "Invitation; "Overall, the CD encompasses a good sampling of vocal and instrumental jazz, including straight-ahead, standards, Latin, and swing – definitely an impressive introduction to a new rising star in the always-evolving world of jazz." She has also been featured in interviews and podcasts on many of the nations leading jazz stations and was also featured in March 2009 as part of "Women in Jazz" on "The Jazz Life" whose focus is on original new music and new releases from independent jazz record labels and the podcast is available on I-Tunes. In 2011, her original instrumental tune "Danza Por Belle" was chosen to be part a "Jazz of Music City…1 which features all original jazz from 10 of Nashville's top jazz artists and has received national acclaim.
Pattie has performed with jazz artists David "Fathead" Newman, Al Vizutti, Randy Brecker, Steve Houghton, Chris Vadala as well as Cliff Richard and Michele Bell from 5th Dimension fame. She has also performed with the Earl Gaines Band, Reading Civic Opera Orchestra, Nashville Jazz Orchestra, NPR's "Live in Studio C" on WPLN Radio, The Bo Thorpe Orchestra, Teri Reid & Girltalk, The Nashville Saxophone Quartet, Sumner County Symphony, Jackson Symphony Orchestra as a featured soloist, Opryland Hotel and on the General Jackson Showboat. She has also performed on many prestigious cruise lines as a featured performer in the Caribbean, Mexico, South America, Central America and Hawaii. Pattie's jazz quartet has recently been featured at the Nashville Jazz Series-Belle Meade "Jazz on the Lawn," Watertown Jazz Festival, Franklin Jazz Festival, Murfreesboro Main Street Jazz Fest, Cookeville Summer Music Series, Wine on the River & Taste of Music City. In demand as a studio musician, her jazz quartet is a main stay on the local jazz scene in Nashville and is regularly featured at many jazz festivals and concerts throughout the southeast.
Pattie currently tours full time with country artist Phil Vassar and frequently plays the Grand Ole Opry and the Fox & Friends Summer Concert Series. She has recently performed with LoneStar, Ashley McBryde, Jo Dee Messina, Deana Carter, Jaime O'Neil, Shaun Cassidy, Sister Hazel, Emily West and Vinyl Radio. Pattie exclusively endorses and performs on Sax Dakota Saxophones & AMT Microphones at all performance venues.